ある家族のパーマカルチャー的自然調和への冒険

by guibi
| | | | | | | |
| --- | --- | --- | --- | --- | --- | --- |
| S | M | T | W | T | F | S |
| | | | | 1 | 2 | 3 |
| 4 | 5 | 6 | 7 | 8 | 9 | 10 |
| 11 | 12 | 13 | 14 | 15 | 16 | 17 |
| 18 | 19 | 20 | 21 | 22 | 23 | 24 |
| 25 | 26 | 27 | 28 | 29 | 30 | 31 |
Venison Sausages...
Venison sausages, that's what I think we need.
The deer have been back again and made short work of our proudest plum and had a good go at one of our apricot trees.
I suppose the lesson from this is that a fence is only as good as its weakest point, and the weak point would be the lack of gates, I suppose.
I've spent the last few months (between other jobs) digging holes for and erecting 172, 3m fence posts around the perimeter of Guibi. I then stretched wire mesh between them, as one does.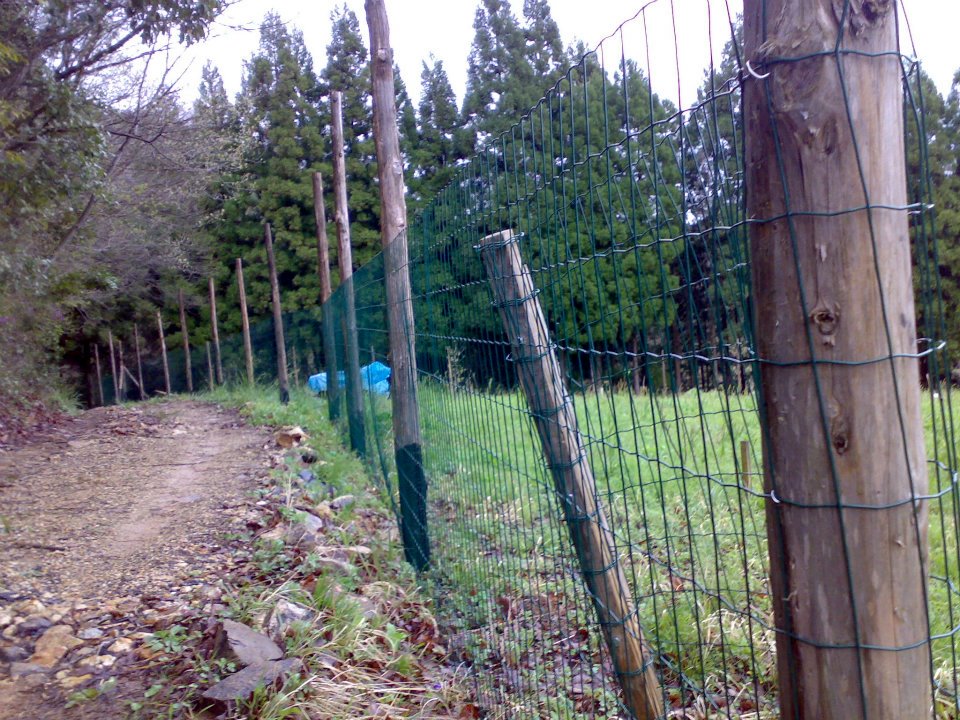 (more pics here ).
Trouble is that I haven't got all the gates made and hung yet. We also intend to run an electric wire or three above the fencing, just to get the point across! In the mean time, the deer are still able to get at our trees. So, this brings me back to sausages. Anyone out there with a gun who feels like going halves on a deer's worth of sausages?
カテゴリ
全体
About Us:私達について
Early days:初めは
Forest Garden:食べる森
Lower Field:下の畑
Yurt:ゲル
Other Work:その他の作業
People:人々
Permaculture
This month...
未分類
以前の記事
2013年 11月
2012年 10月
2012年 08月
2012年 06月
2012年 05月
2011年 03月
2010年 12月
2010年 10月
2010年 09月
2010年 08月
2010年 07月
2010年 06月
2010年 05月
2010年 04月
2010年 03月
フォロー中のブログ
エキサイトブログヘルプ
外部リンク
ライフログ
検索
タグ
June
その他のジャンル
最新の記事
ファン
記事ランキング
ブログジャンル
画像一覧